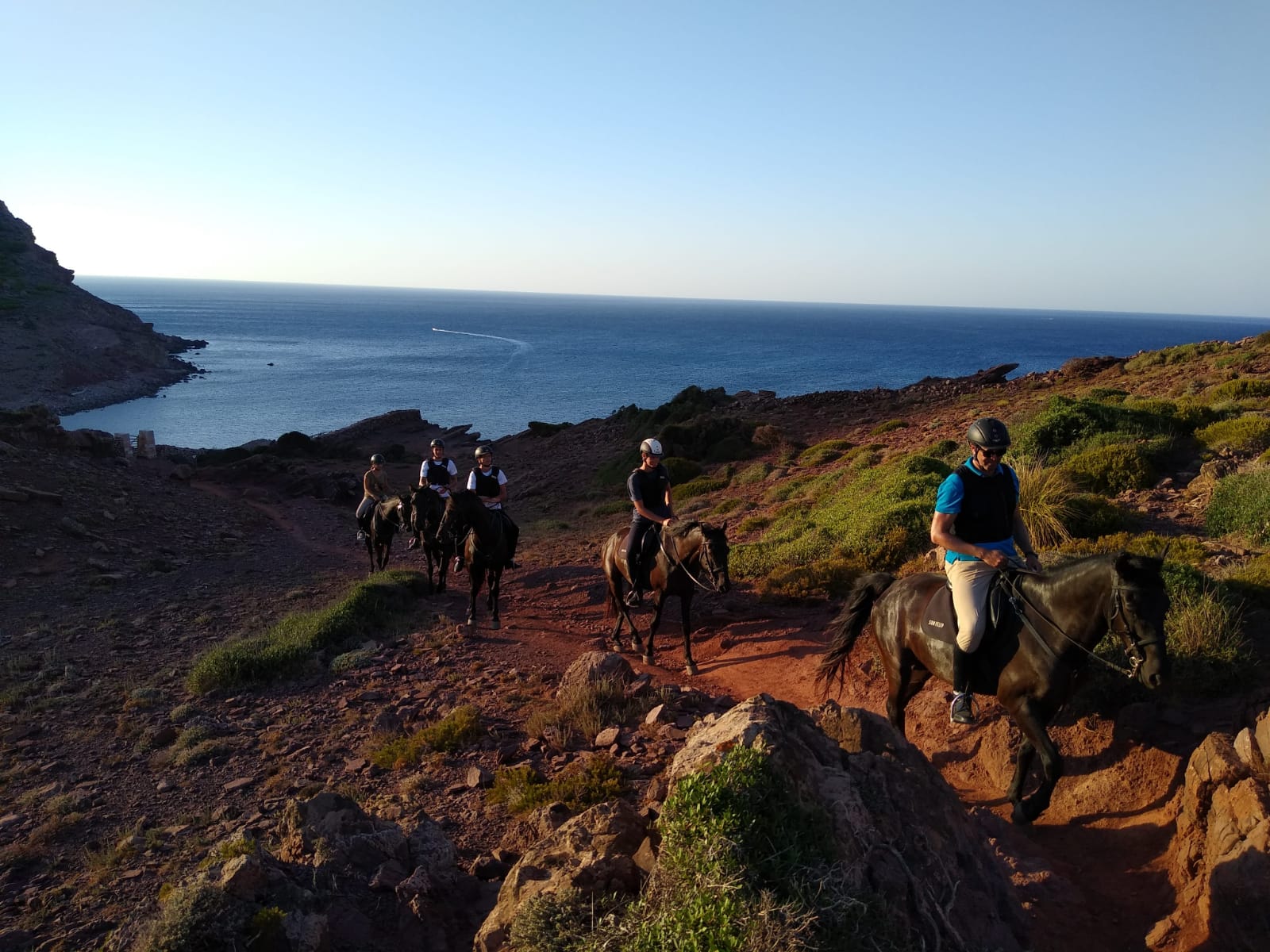 Discover the wildest part of Menorca
Join our horse rides in Menorca and start discovering the wildest part of the island.
From our regenerative farm you will directly reach the emblematic "cami de cavalls" and its beautiful nearby wild beaches.
Our horse rides are aimed at anyone who enjoys horse-riding and wants to discover a beautiful part of Menorca in a unique way.
With regard to levels, all levels are welcomed.
Important: Only children above 14 years old are allowed.
If you want to enjoy the best private ride by yourself or with some friends, you are in the right place.
Private horse rides include:
1 hour private ride.

Ride from our Organic Regenerative Farm to the beautiful cala pilar viewpoint.
Maite, local and profesional horse rider and performer from Menorca will be your guide.
Maite speaks english, spanish, catalan and a bit of german and french!
Price 1 hour: 55€/person
*If you want to enjoy a one person private ride you will need to pay 110€.
If you have received a Gift voucher, you can redeem it by clicking on the link below.
IMPORTANT TO KNOW BEFORE YOU JOIN US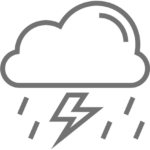 If weather conditions are too extreme, we keep the right to cancel the event before the start.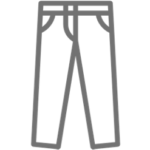 We recommend bringing long pants or leggings, confortable sport shoes as well as water and sunscreen to enjoy your ride to the fullest.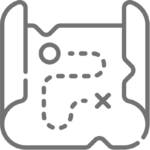 With your ticket confirmation, you'll be sent directions to the farm and info on where to park, etc.
Everything in this place is blissful. The amount of care and love put in every detail is remarkable. We stayed in the bottom part of...
5 months ago
Cristina Astorri
I had a great excursion thanks to Maite for being such a great instructor and companion during the ride! The route through the farm and...
Absolutely amazing experience, everything from the food, rooms, surrounding famr and venue were gorgeous.
We had an incredible experience at Son Felip. The finca and interior is beautiful, you feel at home straight away. The catering and service is...
Great horse riding experience with these unique Minorca black horses. Wild ride from finca to see side. Beautiful! 🙏👍
a year ago
Adrien Galy-Dejean